Hair Weaving Vs Hair Transplant
Losing hair can be extremely stressing for you in any case, making you feel less confident and a low on self-esteem. Due to pollution, various hereditary problems, hormonal imbalances, and much more, hair loss problem has become a common occurrence these days. Many people are now looking for various ways of restoring their crowning glory and achieving a natural look so that they can have their confidence back.
In recent times, many techniques have evolved that are helping people to restore their hairs the way they were before. Such methods include the surgical approach of hair transplant and hair replacement system. But what is the difference between two and what should you choose, is the primary question asked by many people. Both the techniques are used for treating baldness; there are considerable differences between both. Let's take a look at them separately.
Hair Weaving method
Don't confuse your traditional Hair Wigs or toupees with Hair Weaving in Delhi, which never look natural and you can easily spot it on someone's hair. With hair weaving techniques you don't have to look like you have put a nest on the head as your new hairs are fry cry from natural hairs. Nowadays the hair replacement system has changed. The material used to construct the hair weaves are much more sophisticated that looks like your natural human hairs.
Hair Weaving is the non-surgical way of treating people suffering from extreme hair loss. It is also known as adding extensions to your hair and is the most popular and versatile way of changing hair hairstyles. In this technique, new hair extensions either natural or artificial are attached to your existing hairs. Hair weaving involves weaving or braiding human or synthetic hair on one's scalp. These additional hairs are woven in the roots of the natural hair, which gives a natural look with long thick and beautiful hairs.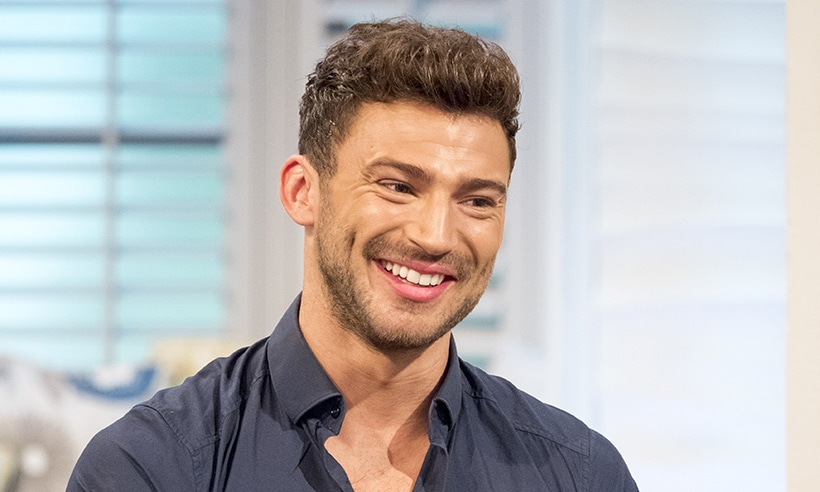 With this method you can add more volume to the existing hairs also cover up bald areas of the head. There are various types of methods used to weave artificial hairs into weaves includes bonding, fusion, tracking or netting.
Hair Weaving is the perfect solution for those people who cannot afford the cost of surgery. Both men and women can opt for this treatment which is completely hassle-free and painless. With this method you can get an instant, new look, hair loss reason can be anything. Many hair loss issues like thinning of the hairs in women, bald spots in men and a host of other problems can be easily dealt with the hair weaving method.
The professionals use hair extensions which look like your hairs in colour, length and types which give you a gorgeous new upgrade. This technique absolutely has no limits when it comes to matching your strands; the hair replacement system comes with already styles and ready to put in your head.
Advantages of Hair Weaving-
Get instant and hassle-free results – You don't have to wait for the results. After the procedure, you are ready to roll out.
Best for people suffering from temporary hair loss – People who are suffering from temporary hair loss can opt for this method.
Lower cost and maintenance – You can easily comb, shampoo and style your hairs in no time just like you do with your own hair. Also, it is quite affordable as it is done by non-medical professionals where you can regain the density of hair.
No surgery – This method of hair replacement don't require any surgery. Only the hair extensions are weaved into your scalp.
Hair Transplant Method
Hair Transplant is a medical procedure in which hairs from one part of the scalp is taken and transplanted on the hair loss section. This method of hair replacement is quite expensive, and one needs plenty of their own hairs to carry out the procedure. Hair transplant procedure can be opted by those people who are suffering from permanent hair loss especially people who have bald spots or scalp injury.
This method can improve your appearance and self-confidence with the growth of your natural hairs. Hair transplant surgery is not a good option for-
Men and women who have widespread hair loss throughout the scalp.
People who have insufficient hair follicle from which to remove hair for the transplant
People with keloid scars after injury or surgery
People with hair loss are due to medication like chemotherapy
The process of hair transplant takes several hours. The surgeon will anaesthetise your scalp and will take hair follicle from your hairs. Then the hair follicle will be implanted into tiny fissures/incision made in the scalp. Tada, once you successfully go through the surgery, all you have to do is allow your hairs to grow naturally, which can take up to the time frame of six months or longer.
The advantages of Hair Transplant-
Permanent remedy – Unlike most of the holistic treatments used for baldness, hair transplant is the hope for the people who have permanent hair loss. Once you go through the process, then that's it. You can gain your natural hairs back.
Low maintenance – Another benefit of choosing this procedure is that it requires minimal maintenance. This is because the hairs transplanted are basically your natural hairs, so you don't need any kind of special shampoo or care.
One time process – Unlike hair replacement procedure, you don't have to visit your doctor over and over again. Also, this hair transplant has a high success rate.
Cost saving in the long run – Even though it is quite an expensive affair but in the long run, it is advantageous for those people who are suffering from male pattern baldness or female pattern baldness. Since it is a one-time process, you don't have to pay for an additional visit to your doctor. This is something that is appreciated by the patients.
If you are going down to the route of hair transplants, then this is a significant decision in your life. Take this decision wisely and choose a professional dermatologist for the procedure.

Which treatment should you go for?
Preference
Permanent Hair Extensions in the form of weaves are preferable for women if they are fond of changing hairstyles. Also, men can opt for hair weaving treatment if they are looking to lengthen their hair and more density to it.
Hair transplant is a permanent solution when you want to cover up the damage created by male or female pattern baldness.
Procedure and cost
The most important thing you have to take into consideration is the cost of both the methods. Of course, being a medical procedure, hair transplant tends to be more expensive than hair weaving. But know that hair weaving is an only temporary solution for your hair concerns you want to be remedied.
Both the procedure can take up to hours to finish. Hair weaves may require coming back for more sessions, either to change extensions or attach more of them. However, hair transplants need no repeat session after the surgery.